Gifts & Souvenirs
You can purchase various items and gifts from the Juliet Club

A memory or a gift to give to your friends.
---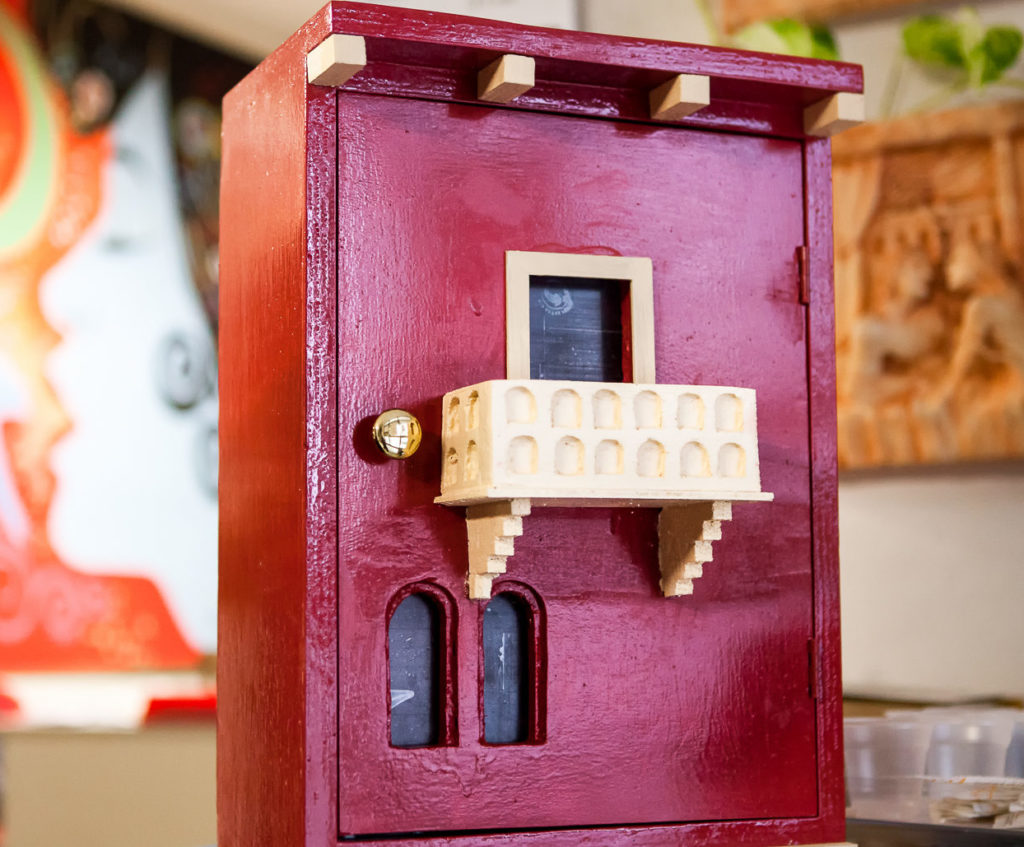 "There is a place in Verona where you can leave your letter to Juliet".
The red mailbox with the famous balcony has been reproduced and become a romantic souvenir to keep at home as a memory of your real or only dreamt trip to the city of love. The magnet is the exact copy of the postbox that people all over the world can see at Juliet House and in Juliet Club office.
That's the place where the postman delivers the thousands of letters addressed to "Juliet, Verona".
Minted with one of the emblems of the Juliet Club, the famous Kiss by Zucconelli, this special pendant is handmade and minted in copper.